SERVICES & FACILITIES
HKBAC provides professional services to our customers around the globe and around the clock
We ensure a high degree of privacy, flexibility and safety, and pride ourselves on the total service offered to our esteemed customers, including flight operators, pilots & crew and passengers.
Apart from the aircraft technical and complete ground handling services, our efficient on-site Customs and Immigration Clearance is highly appraised.
What truly sets us apart is the personal services tailored for a unique and exquisite customer experience. Our team stands ready to provide personalized flight handling services for hassle-free travels.
Seamless Solution
for Your Journey
services
Flight Handling Services
Seamless Solution for Your Journey
Runway Slot Coordination
Landing Permit Application
Flight Plan Submission
services
Passenger and Crew Services
Unparalleled Services for Passenger & Crew
On-site Customs and Immigration Clearance
Weather and NOTAM Information
Lounge Service
Limousine Service and Cross Boundary Car Rental
Hotel Reservation
China Visa & City Tour Arrangement
Baggage Service
Storage Service
Dish Washing and Laundry Service
Gourmet Catering
VIP Meet and Greet
Unparalleled Services
for Passenger & Crew
Provide ALL-rounded
Aircraft Services
services
Ground Support Services
Provide ALL-rounded Aircraft Services
Aircraft Handling and Towing
Aircraft Refueling / Defueling
Aircraft Hangarage for Short-term and Long-term Parking
Potable Water Service
Lavatory Service
Aircraft Reposition Coordination
MRO Support Coordination
Exterior Dry / Wet Cleaning & Bright Work Polishing
Interior Cleaning & Carpet Deep Cleaning
Aircraft Disinsection
Well-equipped Ground Support
Facilities always at Your Service
services
Ground Support Equipment/ Facilities
Well-equipped Ground Support Facilities always at Your Service
Ground Power Unit
Air Conditioning Unit
Fuel Hydrant Facility
Air Start Unit
Nitrogen / Oxygen Tooling
High Lift Platform / Cherry Picker
Overhead Mobile Crane
Working Step
First Class Aircraft Hangarage
with Maintenance Support
facilities
Hangars
First Class Aircraft Hangarage with Maintenance Support
The 3 hangars provide abundant space of over 105,000 ft2 in total
Installed with triple-bank louvers to enhance weatherproofing performance while maintaining sufficient airflow
Incorporated energy saving features with the use of high bay induction lamps and 3-sided windows to maximize the use of natural light
Can accommodate aircraft size up to Global Express 7500, ACJ (A319neo/A320) and BBJ (B737-Max 8)
Provides maintenance support with overhead mobile crane
Airside workshops with direct access to hangars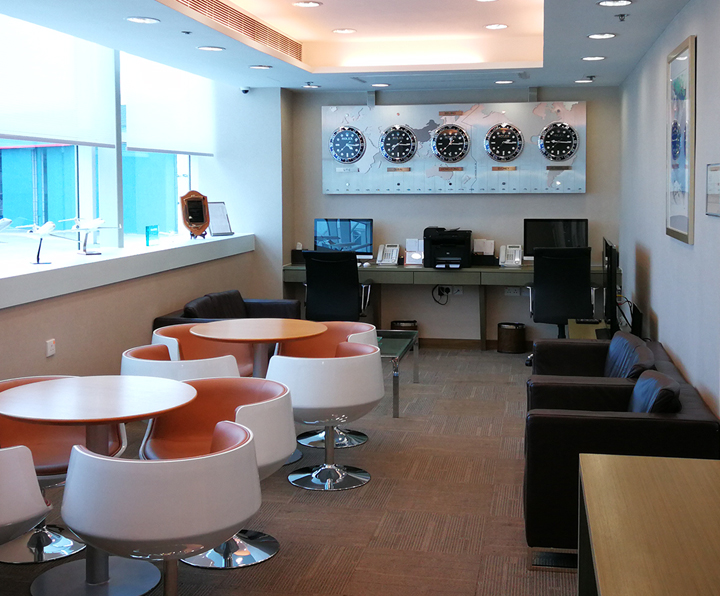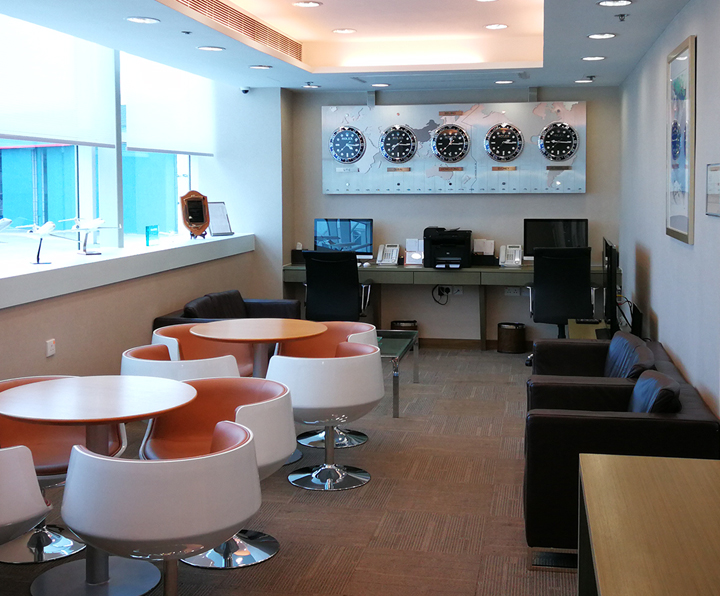 Exclusive Lounge Services
for Passenger & Crew
facilities
Passenger Lounge & Crew Lounge
Exclusive Lounge Services for Passenger & Crew
Refined and cozy Passenger Lounge with delicate F&B Counter overseeing the apron for flight arrival and departure monitoring
Comfortable and relaxing Crew Lounge with complimentary light refreshment bar, magazines and publications, TV and computer stations
24-hour Camera Surveillance System & Security Facility
Free wireless internet connectivity
Our facility is designed also for users with reduced mobility
Distinguish Support Facilities for your Journey
facilities
Private Room, Conference Room, Bedroom & Shower Room
Distinguish Support Facilities for your Journey – Please contact us
Private rooms at the Passenger Lounge with exclusive washroom and private entry channel to cater for the need for privacy
Newly renovated snooze room and shower facilities
Conference room equipped with conference phone and projector